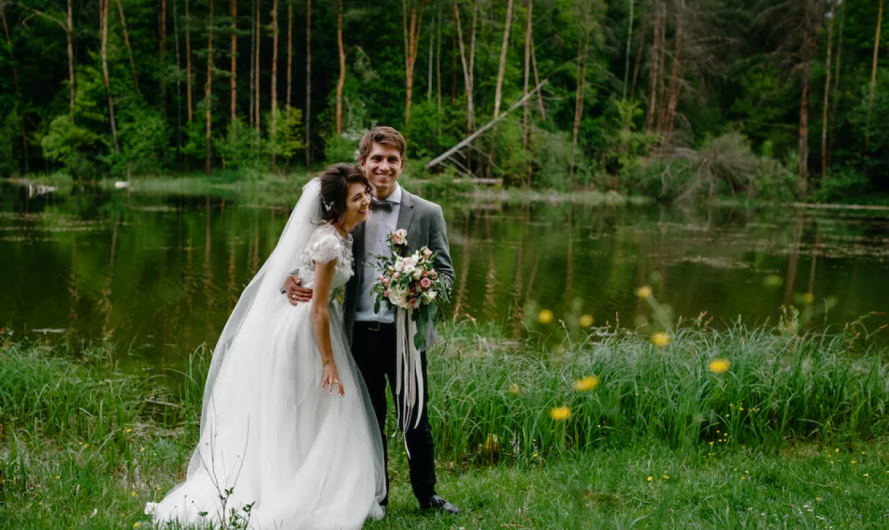 Congratulations are in order if you've decided on an eco-friendly wedding theme! After all, there's something so special about creating a day that celebrates your love of each other and the incredible beauty and goodness of our natural environment. But while being true to your values may be easy enough in principle, planning an earthy, organic wedding requires a lot of careful thought—from curating sustainable vendors to picking just the right decorations and food choices that are consistent with your ethical stance. However, with the help of these essential tips for planning an earthy, organic wedding—which will cover everything from choosing décor items to finding eco-friendly caterers—you can relax knowing that your big day will not only reflect your joint commitment to one another but also fits perfectly into Planet Earth's plan for harmony. So let's start prepping for environmental excellence!
Organic elegance: creating your dream earthy & organic wedding style
Organic elegance is all about embracing nature's beauty and incorporating it into your special day. Here are some ideas to help you create an earthy, organic wedding style that is sure to wow your guests:
Choose natural plants and flowers for your bouquet and decorations. Unconventional add-ins like succulents, wildflowers, seasonal herbs, and greenery can bring an extra element of beauty to any arrangement.
Opt for sustainable materials like wood or bamboo when choosing décor items such as table settings, cake stands, centerpieces, signs, or frames. Not only will these look beautiful, but they are also better for the environment!
Incorporate natural elements into your ceremony. Consider using a rustic backdrop, natural fabric for your aisle runner or chairs, and twinkle lights to set the mood.
Assemble organic favors that guests can take home. Give out potted plants, handmade soaps or bath salts, local honey, coffee beans or tea bags, or even succulents in cute little pots.
Choose an outdoor location like a garden, park, or beach to make the most of nature's beauty! You can have a beautiful ceremony in the open air and create stunning photo opportunities with the natural surroundings.
With these tips in mind, you can craft an earthy yet sophisticated wedding style that will impress your guests! Then, have fun putting together all the little elements to create a memorable day celebrating your love and connection with nature.
Organic weddings: embrace your natural side with an Earthy theme
Organic weddings are a great way to embrace your love for nature and the environment. They're all about incorporating natural elements into your wedding day, like using locally sourced organic foods, decorations made from sustainable materials, or an outdoor ceremony in a scenic location. You can even wear eco-friendly fabric gowns or accessories made of recycled products. There are many creative ways to make your special day an Earth-friendly event without sacrificing style or elegance!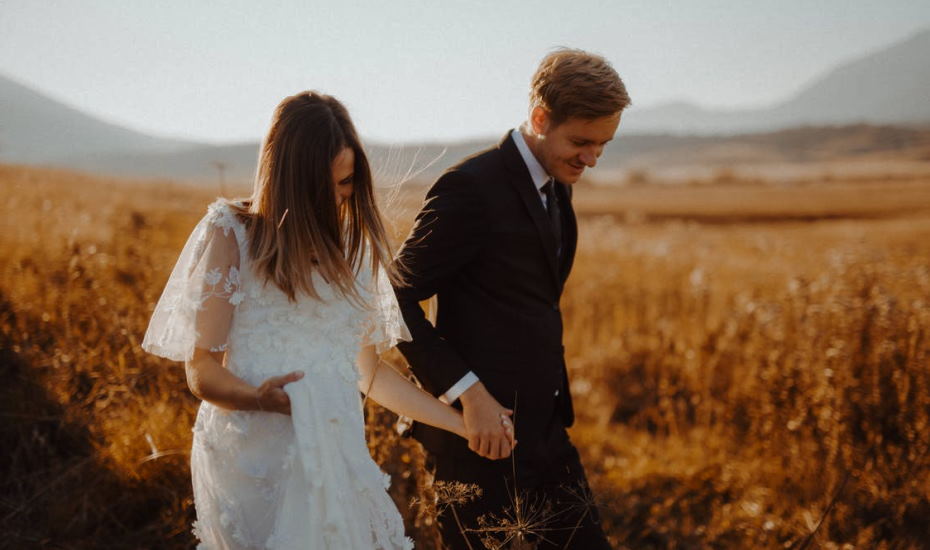 Having an organic wedding is also a great way to support local businesses and farmers while being mindful of environmental concerns. For instance, you can look for vendors who use only sustainably harvested wood, fair trade flowers, or biodegradable packaging materials. You can even find caterers who use local, organic food for a truly unique experience.
Organic weddings also offer a beautiful backdrop for your special day. By incorporating natural elements into your decorations, like branches and flowers from the area, you can create a romantic and eco-friendly atmosphere. Alternatively, if you have an outdoor ceremony or reception, focus on taking advantage of the natural beauty around you to set the tone. Finally, be mindful of any extra trash created during your event, and try to recycle or compost whatever you can afterward!
With just a few tweaks here and there, any couple can have a beautiful organic wedding that allows them to express their love for nature while celebrating their relationship in an eco-friendly way. So, why give it a try? With Earthy decorations, sustainable vendors, and plenty of natural elements in tow, you're sure to create a stylish and environmentally-conscious event! Good luck, and congratulations on your special day!