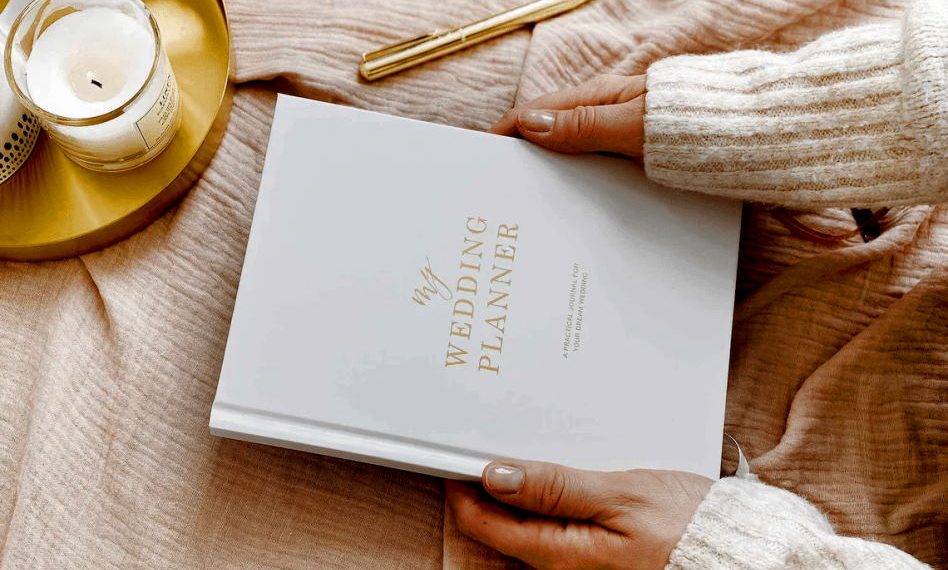 The wedding day is undeniably an incredibly significant and monumental event in the lives of couples. It requires thorough planning and decision-making to ensure everything turns out perfect, right down to the last detail. While some couples may prefer to DIY their wedding plans and take charge of every element themselves, others may feel overwhelmed by all the little details or don't have the time for it. But don't worry – a trusty guidebook can help make your wedding dreams come true! By taking note of useful tips from professional wedding planners and curating creative ideas that reflect your personal style and your partner's, you can craft an extraordinary experience for you both on your special day without breaking a sweat. So let us explore what it means to plan an unforgettable celebration with a reliable Wedding Planner Book!
How a wedding planner book can make your special day perfect
A wedding planner book can be an invaluable resource for couples planning their special day. From finding the perfect venue and selecting the best vendors to create a timeline and budget, a wedding planner book will provide all of the guidance you need to ensure your big day is perfect.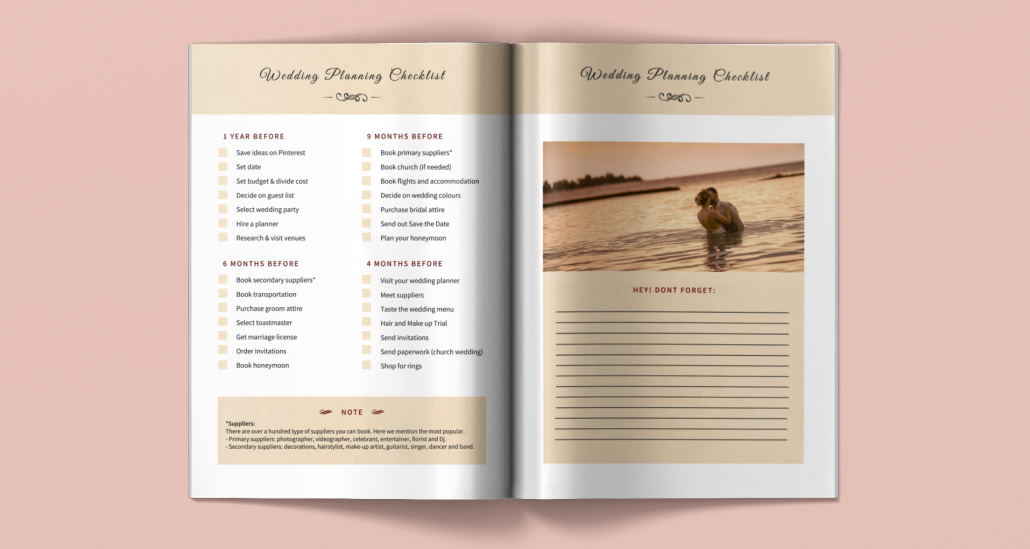 From helping you find the right photographer to capturing every detail on paper, a wedding planner book can make it easier to organize everything that goes into planning your dream wedding. It can also help you stay organized by providing checklists and worksheets so that you get all the important details along the way.
Using a wedding planner book is also helpful when budgeting for your big day. The book will include helpful information about average costs for vendors, venues, and more so that you can create a realistic budget to ensure your wedding stays within your means.
Using a wedding planner book can take some of the stress out of planning your special day. It will provide all the information and guidance you need in one easy-to-access place, ensuring every detail is noticed along the way. With the help of a wedding planner book, couples are sure to have their dream wedding come true.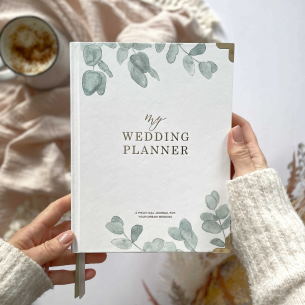 Secrets to a stress-free wedding with the wedding planner book
With the help of a wedding planner book, couples can ensure their wedding is stress-free. Here are some tips for making your big day as carefree and enjoyable as possible:
Create a timeline and stick to it – Creating an organized timeline is key to avoiding any last-minute surprises or mishaps. By creating a timeline, couples can ensure that everything runs smoothly on the wedding day.
Make lists – Lists are essential for checking all details and avoiding common wedding disasters. For example, lists should include everything from bridesmaids' dresses to catering services to honeymoon plans.
Know what you need – Before beginning the planning process, couples should create a list of must-haves and nice-to-haves. This will help to keep costs down and avoid any unnecessary extras.
Have a budget – It is important to have a budget in place before beginning the planning process. This will ensure no surprises come up during the wedding day and after.
Delegate tasks – The bride and groom should not try to do everything themselves. Friends, family members, or even professional services can be enlisted to help with certain aspects of the wedding planning process, such as finding venues or creating decorations.
Get organized – Having an organized file folder for all paperwork related to the wedding will make it much easier to stay on top of tasks. This can include contracts, guest lists, seating charts, and vendor information.
Enjoy the process – Planning a wedding can be stressful at times, but couples should remember to take time for themselves and enjoy the moment as much as possible! Relax with spa treatments or a date night out with your partner before heading into the big day.
Follow these tips and read through your wedding planner book to ensure you have the perfect stress-free wedding day! With a little bit of preparation, couples can ensure they have an amazing wedding experience without any unnecessary stress.