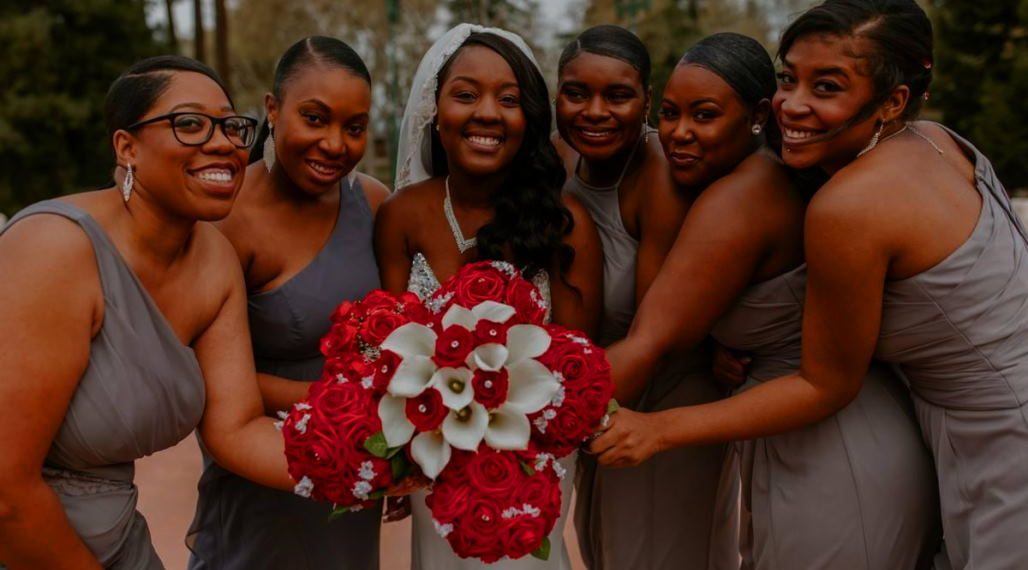 As a bride, there are so many little details that go into making your dream wedding come to life. From selecting the perfect wedding dress, finding a lovely venue for the big day, and picking out decorations that capture the very essence of you and yours- all of these pieces combine to create one momentous occasion. One often overlooked element during the planning process is choosing an enchanting hairstyle for you bridesmaids, especially if they have black hair. There's much more thought involved in creating an exquisite 'do than simply plopping it up in a bun or corralling it into some curls; choose from inspiring looks like sultry half-up, half-down styles or clean low buns with delicate accents of flowers & greenery for your African American bridesmaids! If you're searching for inspiration on how to make any Black bridesmaid look stunning in honor of such a special event – then keep reading!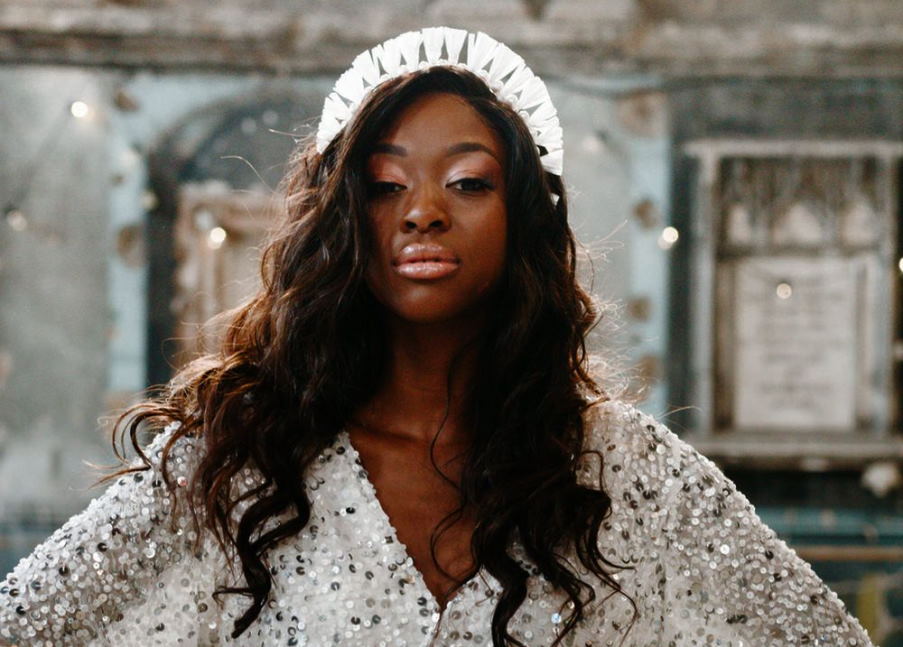 Hairstyles for natural hair black bridesmaids
When it comes to black bridesmaids, natural hairstyles are always a popular wedding look. They not only look beautiful and classic but also provide more flexibility when it comes to styling. To help you out, we've curated some of our favorite hairstyles that are perfect for any black bridesmaid's big day.
French Braid: Braids are a classic wedding look that never goes out of style, and this French braid updo is no exception. Create two French braids on either side of your head and pull them back into an easy bun or twist them at the nape of your neck for a romantic yet modern bridesmaid style.
Side-Swept Waves: If you want to make a big statement, opt for this side-swept waved hairstyle that will turn heads. Start by curling your hair with a wand before sweeping it over to one side of your head and securing it with bobby pins hidden in the curls. Finish off with a few spritzes of hairspray to keep everything in place all night long.

Fabulous hairstyles for African American bridesmaids
With the right hairstyle, African American bridesmaids can look absolutely stunning on their friend's big day. From curly updos to sleek bob cuts, many fabulous hairstyles for African American bridesmaids will have them looking and feeling like a million bucks. Here are some of our favorite hairstyles for African American Bridesmaids:
Curly Updo – A classic yet chic style, this Afrocentric look is perfect for African American bridesmaids who want to show off their natural curls while keeping them neat and sophisticated. Pull hair up at the back of the head, secure it into place using bobby pins or hairspray and add a few decorative accessories such as flowers or ribbons.
Sleek Bob Cut – If you prefer a more polished look, opt for a sleek bob cut that will elongate the face and show off your features. Start with freshly washed hair and use a flat iron to smooth down the strands for a chic, effortless style.
Cornrow Braids – This classic African American hairstyle is perfect for bridesmaids who want to add cultural flair to their looks on the wedding day. Cornrow braids can be kept simple or decorated with colorful beads or accessories—they're sure to turn heads!
Half-up Half-down Curls – Show off your natural curls while keeping them classy with the half-up half-down style. Pull hair up at the top of your head and secure it with bobby pins or a decorative accessory such as a flower clip, then leave the rest of your curls to hang down freely.
Pinned Curls – This is an easy yet glamorous look that any African American bridesmaid can pull off! Start with freshly washed hair and use a curling iron to add body and texture throughout, then pin sections of the curls back using bobby pins for a unique updo look.
No matter which hairstyle you choose, you'll be sure to look stunning on your friend's special day! With these fabulous hairstyles for African American bridesmaids, you'll look and feel your absolute best!