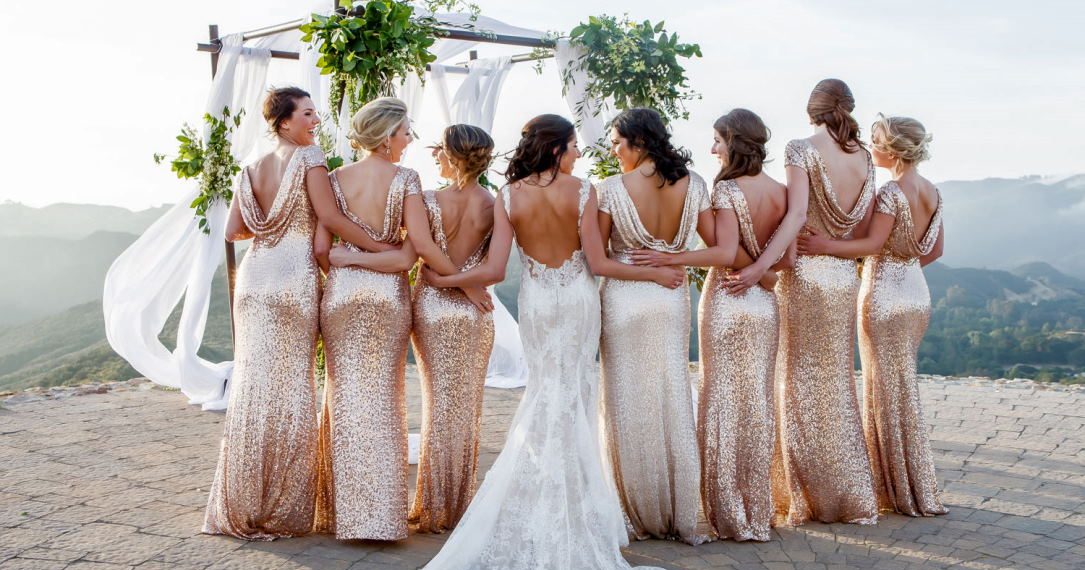 As you begin planning your wedding, selecting the bridesmaids who will stand by you on your special day is one of the most important and exciting aspects of preparing for a successful celebration. Whether they are old friends, cousins or sisters, each attendant will bring something unique to this momentous occasion—an undeniable energy that no other group of people can provide. With so many dynamic personalities to consider, deciding who belongs in your wedding party doesn't always come easily. Here's everything you need to know about choosing your bridesmaids and making them feel appreciated throughout the entire process!
How to select the perfect bridesmaids for your special day
Once you have identified who you would like to ask to be a bridesmaid, it is time to start thinking about how they will look and feel on the day. Start by considering their shape and size as this will help determine which dress style best suits them. Next, think about things like body type, complexion, hair color, height, and other physical attributes that could affect their choice of dress.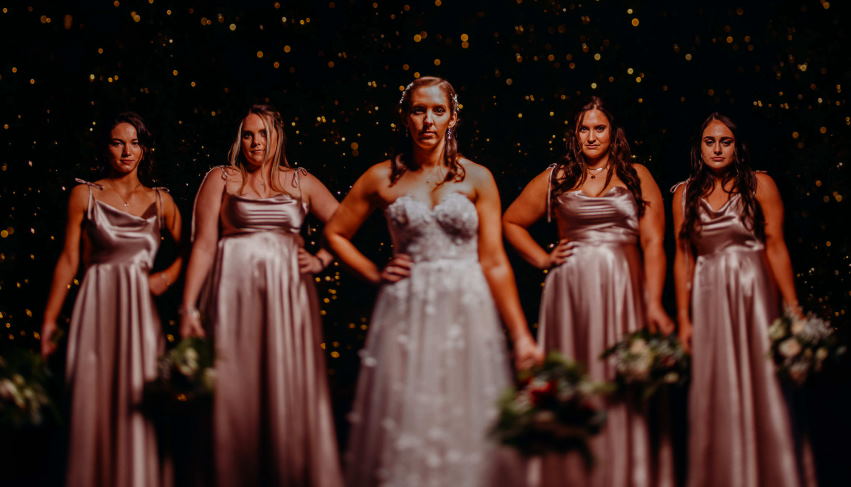 You should also think about the overall aesthetic of your wedding when choosing dresses for your bridesmaids. For example, if you are having a classic wedding, then timeless styles such as full-length gowns in one color or two-toned pastels may be preferable, whereas if you are going for a more modern look, shorter hemlines or bright, bold colors could be better. Also, consider the color palette of your bridesmaids' bouquets and accessories, such as their shoes or jewelry, when selecting dresses so that everything ties together beautifully.
Your bridesmaids will likely have different budgets, preferences, and body shapes, so they must select a dress style they all feel comfortable in. Consider offering several options within a certain budget range so that each bridesmaid can find something she likes while also staying within your financial limits. Also, consider having them wear different styles of the same dress if you are struggling with finding something everyone agrees on.
Finally, remember to involve your bridesmaids in the process. Ask for their feedback to make sure they like the dresses you have chosen, and if not, try to find a compromise that works for everyone. After all, your bridesmaids are an important part of your special day, so it is only right that they feel as beautiful as possible. With these tips in mind, selecting the perfect bridesmaids for your wedding should be much simpler.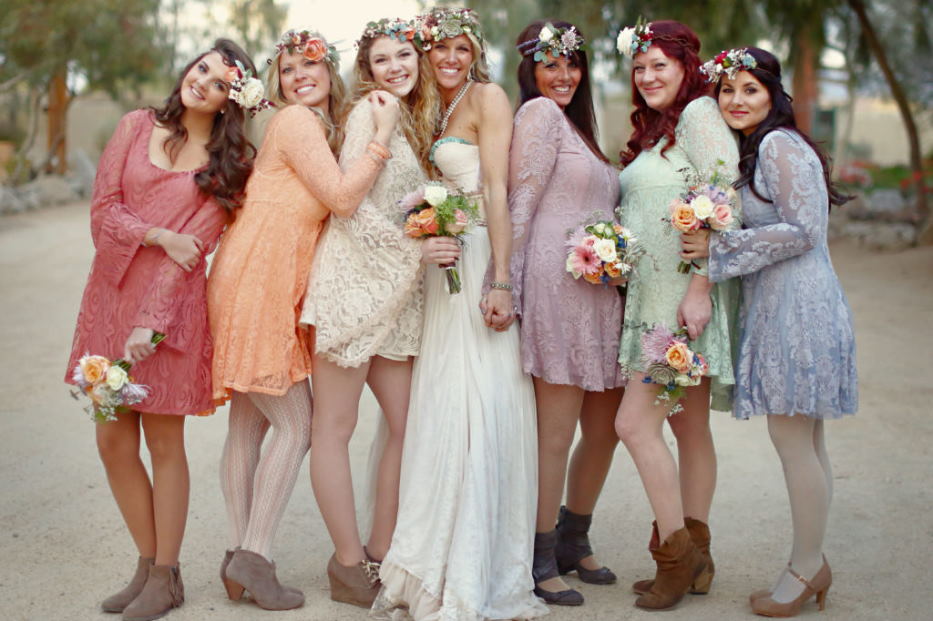 How to choose your wedding bridesmaids without causing stress or drama
Start with a conversation: The best way to start the process is by having an open, honest conversation with your fiancé about what kind of bridal party you'd like to have and who should fill the roles. Then, discuss your expectations for this important part of your wedding day and come up with criteria that are important to both of you.
Make a list: Once you've had the initial conversations, make a list of all the people whom you might want in your bridal party—close family members, friends, co-workers, etc.—and rank them in order of importance or closeness. This will help give you a better idea of who should be asked first and who can be asked later, if necessary.
Consider logistics: Only some people you'd like to have in your bridal party may be able to attend the wedding because of physical distance or other commitments, so it's important to consider this when making your list. If someone is not likely to be able to make it, then think about who else could fill that role instead.
Ask for help: It never hurts to get a second opinion from a close friend or family member who knows both you and your fiancé well and can offer impartial advice on which people should go into the bridal party. This can help eliminate any potential drama or stress from making the final decision.
Don't take it personally: Even if someone close to you doesn't make the final cut, remember that it's ultimately your decision, and nothing personal should be taken from it. Explain that there are only so many spots available in the bridal party, and everyone will understand—sometimes people just don't fit into a certain role as well as others might.
Make sure everyone feels included: Just because they aren't part of your bridal party doesn't mean they can't still feel involved and have a special role on your wedding day. Give them special tasks such as hospitality coordinator or guestbook attendant to help them feel more included in your big day.
Don't forget to have fun: Above all else, don't take the process too seriously, and remember that your wedding is supposed to be a happy occasion for everyone involved! So have fun during the planning process and enjoy your time with the special people in your life who will make up your bridal party.