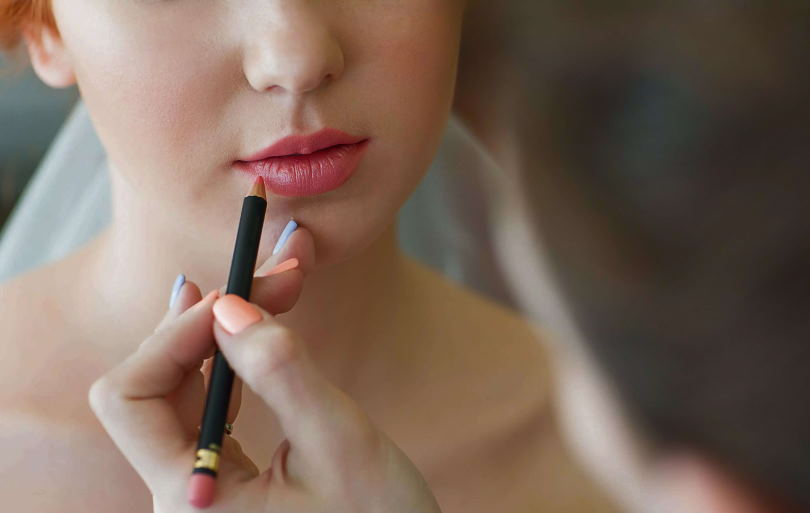 The big day is looming, and it's time to pick the perfect makeup that will ensure you look picture-perfect when the wedding photos are snapped. We know how important it is for brides to find the right makeup look that reflects their unique personality while still having all eyes on them as they walk down the aisle. So to help you create a breathtakingly beautiful lip color combination for your special day, we've gathered our top tips and tricks for nailing lips wedding makeup! From rich shades of burgundy to soft pastels of pink, our helpful guide will take away any doubts or anxieties about finding the perfect shade that lasts from prep time until well into your first dance.
A bride's guide to picture perfect lips: tips for the perfect wedding makeup look
The perfect wedding makeup look starts with the lips! Having picture-perfect lips is especially important on your special day, so we've put together some tips to help you get that perfect pout.
Start by prepping your lips with a lip scrub and moisturizer. This will help to gently exfoliate dead skin cells and provide a smooth base for lipstick application. Once your lips are prepped, line them with a lip pencil in a shade that matches or complements your chosen lipstick color. This will help define and shape your lips and keep the color from fading or feathering throughout the day.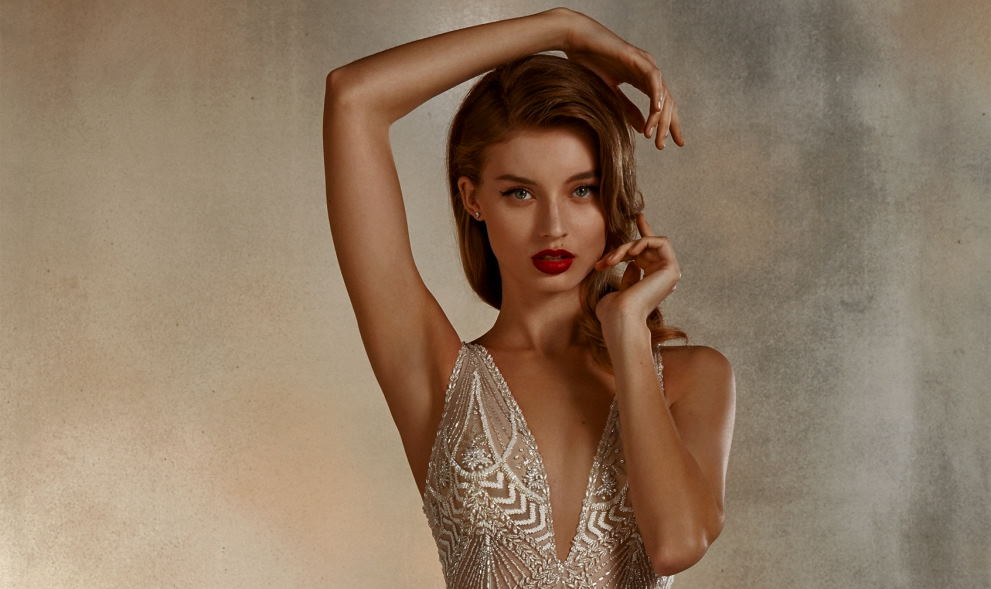 For an extra special touch, add a bit of shimmery gloss over top of your lip color. This will give your lips a beautiful, glossy finish and keep them looking soft and supple. Finally, set your look with a dusting of translucent powder to help keep the color in place all day long.
Follow these simple tips for picture-perfect lips on your wedding day! With these steps, you'll surely have stunning makeup that complements your gorgeous bridal look.
Choosing the best lipstick colors for brides
When choosing a lipstick color for your wedding day, there are so many options! Choosing a lipstick that will last throughout the day and complements your natural beauty is important. To help you narrow down the choices, here are some of the most popular lip colors for brides:
Nudes: Nude shades are perfect for creating a subtle yet beautiful look. These lipsticks can range from light beiges to deep browns and create a flawless finish. Nudes can also make your lips look fuller and more voluminous!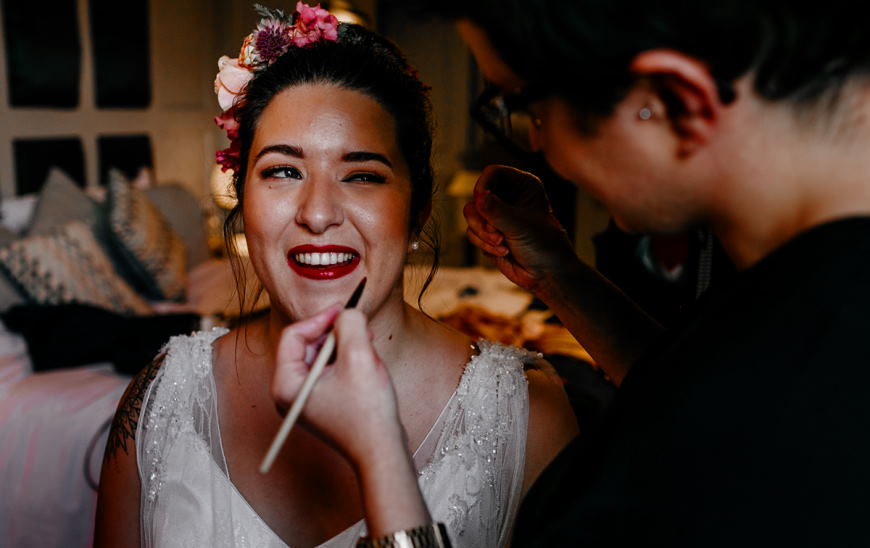 Pinks: Pinks are one of the most popular wedding lipstick shades and can be found in matte and glossy finishes. They are also great for accentuating your natural lip color and adding a subtle hint of playfulness.
Reds: Reds are classic colors that always stay in style. They can make your lips look fuller, create a dramatic impact, and look beautiful in photos! Plus, there are so many shades of red to choose from – there's sure to be one perfect for you.
Corals & Oranges: Corals and oranges are vibrant colors that will truly make you stand out on your wedding day! These colors can add warmth to any complexion and pair beautifully with romantic wedding looks.
Plums & Berries: Plums and berries create a bold yet sophisticated statement. This color is perfect for brides who want to make a statement without going over the top.
No matter what lipstick color you choose for your special day, make sure it complements your skin tone and wedding look. With so many shades to choose from, you are sure to find the perfect one! Have fun experimenting with different colors until you find the right one.